Worst Dressed Actresses at Hum Style Awards 2020
Hum Style Awards gives a chance to every actress to show their fashion and style guts. Every year all actresses and models try to win the hearts of their fans with their outstanding fashion sense. But few worst celebrities seem to fail to achieve that target. Although fans love their favorite celebrities sometimes they are disappointed due to their unexpected styles. Let's see some worst dressed at Hum Style Awards 2020 who try but could not impress everyone with their styling.
Worst Dresses at Hum Style Awards 2020
1.Mira Seethi
Mira Sethi seems frequently in very bold dress. But this time her bold dressing was not enough stylish to impress the fans with her Hum style Awards 2020 Red Carpet look.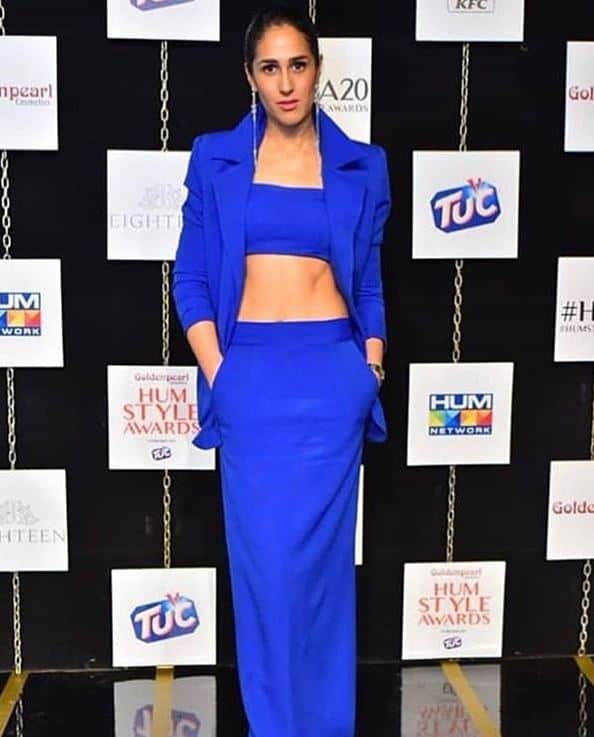 2. Momina Mustehsan
Momina Mustehsan is one of the most loved Pakistani singers. After her hit song Afreen Afreen, she was a crush on whole Pakistani boys. But at Hum Style awards 2020, her red gown with not look very well with her blonde hair. Although she is very pretty her Hum Style Awards 2020 look was not so impressive.
3. Sana Fakher
Sana Fakher is a famous and talented Pakistani actress. She's also famous for her bold character. Her bold Hum Style Awards 2020 look did not suit her much. Fans were not much impressed by her overall look.
4. Ifat Omer
Ifat Omer's stylish black topless gown was not so bad. But fans did not like her this look because they were expecting more.
5. Meera
Meera wore a black dress with a little embroidery. Her overall look was not so attractive.
6. Ayesha Toor
7. Mansha Pasha
Mansha Pasha always stuns everyone with her stylish dressing styles. But this time her pink gown was not so impressive.
8. Amna Sheikh
See MORE: Best Dressed Actresses at Hum Style Awards
9. Nosheen Shah
10. Nadia Hussain