10 Reasons to Watch Drama Dirilis Ertugrul in Urdu Dubbing
Famous Turkish drama serial Dirilis Ertugrul is dubbed in Urdu and it's being broadcasted on Pakistan National TV (PTV) during the holy month of Ramzan. Dirilis Ertugrul is broadcasted on Pakistan National TV in Urdu Dubbing on orders from Prime Minister of Pakistan Imran Khan. Dirilis famous Turkish Drama which is also available on Netflix. Dirilis Ertugrul is trending on social media and in Pakistan and Pakistani are excited to watch this drama in the Urdu Language. If you are curious about this Drama and thinking what's so special about Dirilis Ertugurl and Why PM Imran Khan ordered to broadcast it, then here we have listed some interesting reasons for you.
-> Dirilis Ertugrul is a drama based on the true Islamic history of Turks and the situation of the Muslim world in the 13th century.
-> The Story of Dirilis Ertugrul is based on the life of Ertugrul Ghazi, Father of Osman, and the pioneer of the Ottoman Empire, a brave and strong Muslim hero but very few people know about him.
-> Drama Dirilis is about those brave heroes who laid the foundation of the great Ottoman Empire spread on three continents, more than half of the world.
-> Dirilis is an amazing drama serial with the perfect combination of romance, humor, action, and adventure.
-> Love Story of Ertugrul Ghazi and Halima sultan is extremely moving.
-> Drama serial teaches amazing lessons about how a traitor damages a nation like a termite and without unity no nation can be successful.
-> Dirilis also depicts how true friends always stand by your side and supported you through thick and thin like Ertugrul and his friends Noor Gul ( Turgut Alp), Baber, and Roshan.
Read More:
Nimra Khan Nikkah Pics from Adorable Nikkah Ceremony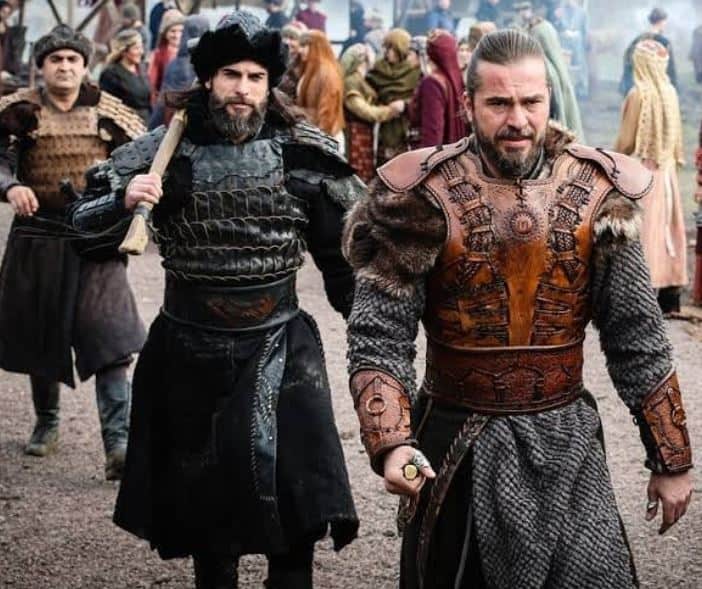 -> Drama serial Dirilis shows how Muslim soldiers of the 13th century fought against the cruelty and brutality of Crusaders and Mongols.
-> About Drama Dirilis Ertugrul, president of Turkey Tayyip Erdogan said: "we'll write our glorious history the way it was".
-> Dirilis Ertugrul is broadcasted in Urdu dubbing in Ramzan because it is all about how our Islamic heroes fought against injustice and spread the name of Allah.
These were some reasons that prove Dirilis Ertugrul dubbed in Urdu a worth-watching drama serial. There is a total of five seasons of Dirilis Ertugrul. Now Season 1 of Dirilis Ertugrul is will be available in Urdu Dubbing. We hope Pakistanis will like this amazing drama that depicts how Muslims progressed with firm faith in Allah and their continuous hard work.