10 Pakistani Celebrities Wedding Happened in 2019
In 2019 many well-known Pakistani celebrities got married and start a new journey in their lives. Pakistani celebrity's wedding events highlight from fairy tale parties to classy wedding celebrations. Here we have shared beautiful Pakistani celebrities wedding in 2019 pictures for their fans.
Pakistani Celebrities Wedding 2019
1. Iqra Aziz and Yasir Hussain
Famous actress Iqra Aziz and Yasir Hussain tied the knot on December 28, 2019. Celebrity couple shared their wedding pictures on Instagram with #iqyasirdaviyah. Their wedding card with amazing illustrations and funny captions went viral on the internet.
2. Hamza Ali Abbasi and Naimal Khawar
Hamza Ali Abbasi and Naimal Khawar got married on August 25, 2019, in Islamabad and gave a big surprise to their fans. The celebrity couple tied the knot in a simple and classy wedding ceremony. No Mehndi and Mayon events were arranged.
3. Mira Sethi and Bilal M. Siddiqui
Famous actress Mira Sethi got married to Bilal M. Siddiqui on November 18, 2019, in San Francisco, USA. Their reception was arranged in Lahore and many celebrities attended the event. They are the family friends and in 2019 decided to start a new chapter of their life.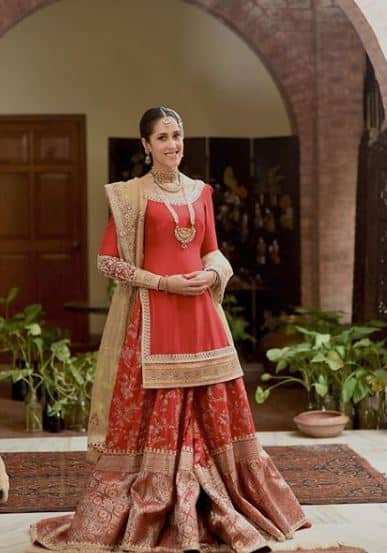 4. Iman Ali and Babar Bhatti
Pakistani top Model and Actress Iman Ali and Babar Bhatti got married on February 21, 2019, in Lahore. Babar Bhatti is a nephew of Major Aziz Bhatti and a successful director. Wedding festive started with grand Dholki and Mehndi and Iman Ali was looking amazing on her big day in the traditional wedding dress.
5. Sanam Chaudhary & Somee Chauhan
Famous drama actress Sanam Chaudhary rang the wedding bells on November 27, 2019. She got married to singer Somee Chauhan. Their wedding event was simple and they shared pictures on their social media account.
6. Zainab Abbas & Hamza Kardar
Sports Journalist Zainab Abbas and Hamza Kardar got married on November 30, 2019. She was looking amazing in a traditional and elegant grey wedding dress.
7. Saniya Shamshad & Hidayat Syed
Drama actress Saniya Shamshad and Hidayat Syed got married in July 2019 in a fairy tale wedding event. She was looking stunning in a traditional red wedding dress.
8. Hassan Ali & Saamiya Arzoo
Pakistani Cricketer Hassan Ali and Saamiya Arzoo got married on August 20, 2019, in UAE. The pictures of their wedding festive went viral on the internet when they uploaded in pre-marriage photo-shoot.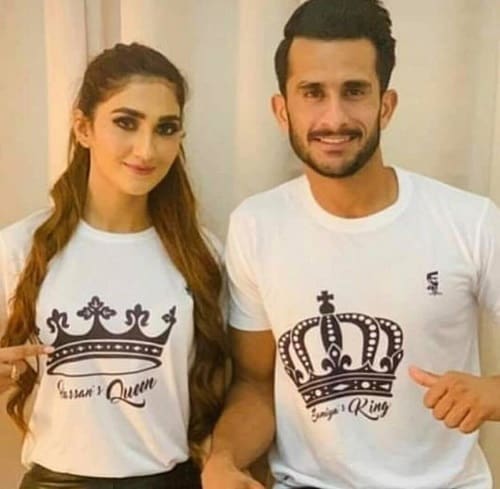 9. Naheed Shabbir and Nomi Khan
Pakistani actress Naheed Shabbir got married for the second time in August 2019. Actress faced a lot of criticism on her wedding photo-shoot.
Read MORE: Hania Aamir's Recent & Upcoming Dramas List
10. Sham Idrees and Froggy
Famous Youtuber Sham Idress got married to her friend Sher aka Froggy in November 2019 in Canada.
11. Baber Zaheer and Rida
Famous makeup artist Babar Zaheer with Rida on August 22. 2019 in Karachi. Many celebrities from the showbiz industry attended his wedding. Mahira Khan and Hania Amir also came to the wedding celebrations.