Bojh Drama Cast, Story, Writer, Timing – Geo TV
Bojh is a 2023 Pakistani Geo TV drama starring Areej Mohyudin and Fahad Sheikh in the lead cast. It is an interesting family drama serial. Its story is about the struggle of a girl and her family when her father dies due to fake allegations against him. Young and emerging actress Areej Mohyudin has performed her role brilliantly in the drama. Read the Pakistani drama serial Bojh cast name, story, writer, timing, OST, and other details.
Bojh Geo Drama Cast
The following is the complete drama cast 2023 Pakistani drama Bojh:
Fahad Sheikh (Rehan)
Areej Mohyudin (Amal)
Falak Shahzad (Rafay)
Arisha Razi Khan (Minhal)
Kashif Mehmood (Ashfaq)
Asim Mehmood (Shazil)
Minza Waqas (Naila)
Sana Fakhar (Soniya)
Babar Khan (Basil)
Saleem Miraj (Rashid)
Seemi Pasha (Rabab)
Shajeer-Uddin (Anwar)
Farhan Aly Agha (Qasim)
Laila Wasti (Dilshad)
Bojh Drama Timing & Day
You can watch the drama serial Bojh daily at 7:00 PM on Geo TV.
Writer
Imran Saifar has written the drama serial Bojh.
Director
Irfan Aslam is the director of drama.
Release Date
1st May 2023
Producer
Abdullah Kadwani and Asad Qureshi are producers of the drama serial Bojh.
Read More: Actress Areej Mohyudin Biography & Family Details
Bojh Drama Story
The story of the drama serial Bojh revolves around a girl Amal. She used to live a happy and perfect life with her family. She was her father's princess. But her life takes a very tragic turn when her father is charged with corruption charges. Amal's father commits suicide in prison and they are left alone.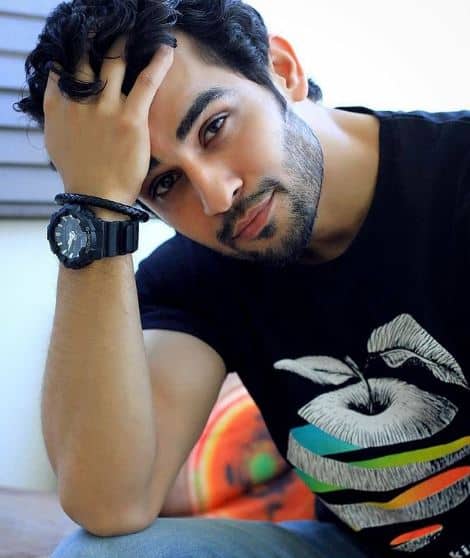 Their house, all property, and money are taken into the government's custody and they have nowhere to go. Their life becomes miserable and they have to live with their relatives. But she faces the circumstance with courage and bravery.
Areej Mohyudin performed the lead role of Amal in the drama. She is a stunning emerging Pakistani actress. She has appeared in a few dramas but impressed everyone with her cute looks and brilliant acting skills. Fahad Sheikh appeared opposite Areej in the drama.
FAQs About Drama Bojh
Who performs the lead roles in the drama Bojh?
Fahad Shaikh and Areej Mohyudin played the drama lead roles.
Bojh Pakistani drama actress's real name?
The drama lead role was performed by Areej Mohyudin.
Who is the writer of the Geo drama Bojh?
Imran Saifar is the writer of the drama Bojh.
What is Bojh Drama Schedule?
Bojh is aired daily at 7:00 PM on Geo TV.