Actress Hina Khawaja Dance video from Wedding of her Daughter
Veteran Pakistani actress Hina Khawaja shared a beautiful dance video from her daughter's wedding ceremony. Hina Khawaja danced on the Indian song Dolla Ray Dolla at her wedding of her daughter. She wishes her daughter the best of luck for her happy future in the caption of the video and expressed her happiness. Here is the complete video of Dance that Hina Khawaja shared with her fans.
Hina Khawaja is a versatile and extremely beautiful Pakistani actress. She has been part of many famous Pakistani dramas. She is not only a good-looking person but also a brilliant actress. Hina Khawaja played the role of Mushk's mother in the drama serial Raaz-e-Ulfat. She is a very fine actress and her fans just love to see her on-screen again and again.
See More: Adorable Birthday Pics of Faysal Qureshi Daughter Aayat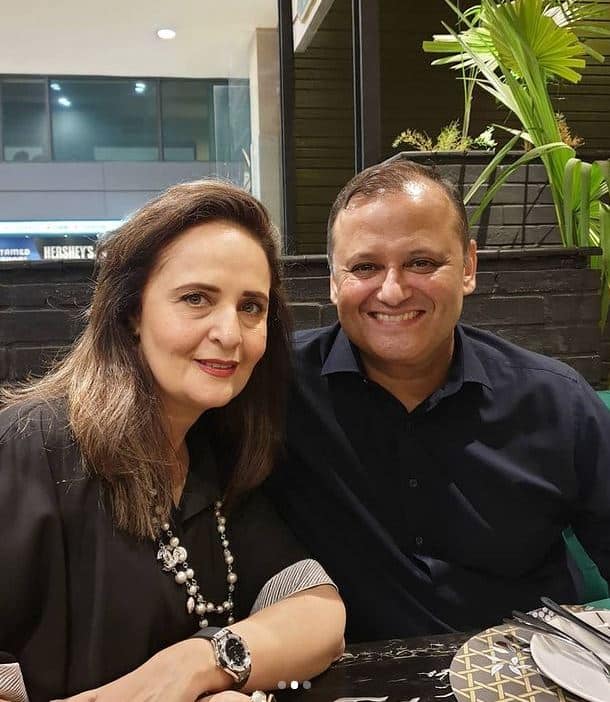 Hina Khawaja became a part of controversy for her bold dialogues in the web series Churails. She is a very fine actress but some of her fans were disappointed to see her playing a bold scene. Although creators of Churails claimed that its drama is based on reality and about women's empowerment in society. Hina Khawaja Bayat is a wonderful and beautiful Pakistan actress. She has played a huge role in the Pakistan showbiz industry.